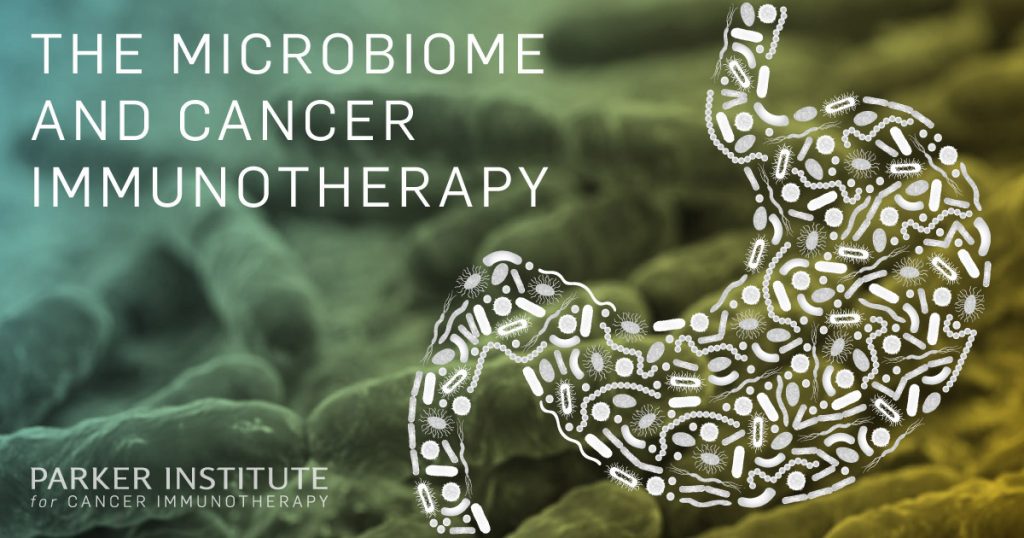 Parker Institute initiatives aim to uncover microbiome-cancer connections
The microbiome is made of up trillions of organisms in the body. In particular, the microbes that populate our gut have been found to exert a profound amount of control over the immune system.
As the immune system plays a major role in fighting cancer, it's no wonder that scientists have found a connection between cancer and the microbiome.
Most recently, researchers discovered that the makeup and diversity of the gut microbiome is linked to how well different cancer treatments work for a given patient.
The Parker Institute for Cancer Immunotherapy, working with partners across academia and industry, is at the forefront of this new exploratory area of scientific inquiry, with several projects in development:
The microbiome as a biomarker: The Parker Institute is integrating microbiome collection and analysis into all clinical trials to help track outcomes and inform future studies.
Altering the microbiome to improve immunotherapy efficacy: The Parker Institute has brought together investigators as well as pharma and biotech partners to explore how to answer this key question.