The SINATRA Trial
Overview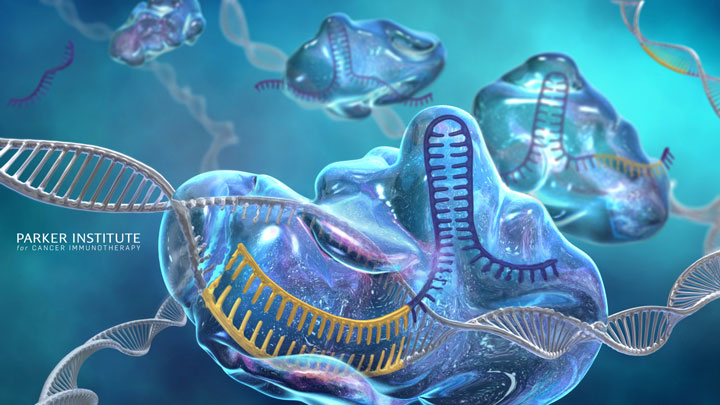 CRISPR/Cas 9 gene technology provides an opportunity to profoundly manipulate cells for a more efficient and effective T-cell therapy.
About the Study
This landmark clinical trial, the first U.S. study to involve CRISPR/Cas9 in humans, will use this technology to modify T-cells so that they can fight cancer. The types of cancer in the study include melanoma, sarcoma and multiple myeloma.
Two patients with relapsed cancers – one with multiple myeloma and one with sarcoma – have been treated as part of this trial at the University of Pennsylvania. Findings from this research study will be shared at an appropriate time via medical meeting presentation or peer-reviewed publication.
Funding for the trial is provided by the Parker Institute for Cancer Immunotherapy and Tmunity.
Where the trial is open
The trial opened at the University of Pennsylvania in early 2018.