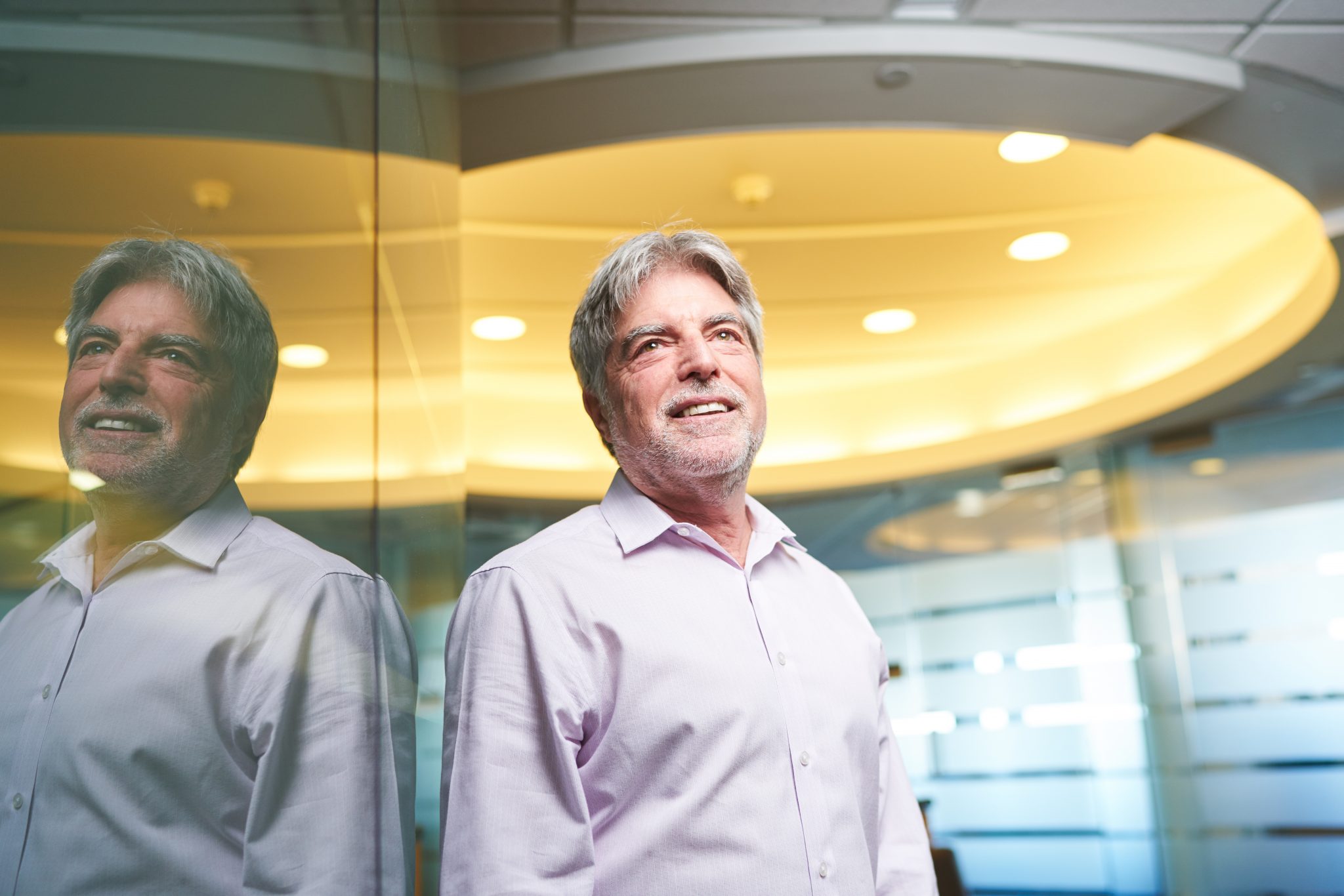 The American Association for Cancer Research (AACR) announced today that Jeffrey Bluestone, PhD, Parker Institute for Cancer Immunotherapy president and CEO, is this year's recipient of the AACR-Irving Weinstein Foundation Distinguished Lectureship. This prestigious award recognizes outstanding science that has the potential to inspire creative thinking and new directions in cancer research.
The AACR will present this award during its annual meeting from March 29-April 3 in Atlanta. Bluestone will deliver his lecture on Sunday, March 31, at 4 p.m. in the Murphy Ballroom at the Georgia World Congress Center.
"Jeff is a trailblazer in immunology and has played a critical role in advancing science for cancer and many other diseases throughout his career," said Sean Parker, founder and chairman of the Parker Institute. "As the leader of the Parker Institute, Jeff's visionary research rejects scientific dogma in order to move the field forward. I look forward to working with him and the entire PICI network on more groundbreaking work that will save lives."
Bluestone is one of the leading immunologists in the field of T-cell activation and immune tolerance research. His work has profoundly impacted multiple fields in medicine, including diabetes, organ transplantation and cancer.
"I am honored to be recognized by the AACR and president Liz Jaffee," said Bluestone. "Throughout my career, I've had the privilege of working with exceptional researchers, and this scientific progress is the result of collaboration with some of the best minds in the field."
With this award, the AACR recognizes Bluestone for his seminal work characterizing CD28 and CTLA-4 receptors vital to T-cell regulation and immune system modulation. His research in this arena formed the basis for the development of checkpoint blockade drugs, a class of watershed cancer immunotherapy treatments recognized by the Nobel Committee in 2018. Additionally, the AACR noted that his research accomplishments have "revolutionized the understanding of T-cell biology and have been essential to the development of countless studies dedicated to understanding the role of the immune system in cancer initiation and progression."
"Jeff is an incredibly gifted, highly creative and passionate scientist, a generous collaborator, an extremely effective leader and has one of the quickest minds I've ever encountered," said Laurie Glimcher, MD, president and CEO of Dana-Farber Cancer Institute, who has known Bluestone since they both were post-doctoral fellows at NIH. "Most importantly, he is a prince of a man – generous, loyal, kind, modest and blessed with a great sense of humor. He cares about and is driven by all the right things and is someone I have always admired and respected. I am delighted that he is receiving this wonderful prize. I can't imagine anyone more worthy of it."
According to AACR, the AACR-Irving Weinstein Foundation Distinguished Lectureship was established in 2004 to acknowledge an individual whose outstanding personal innovation in science and whose position as a thought leader in fields relevant to cancer research has had, and continues to have, the potential to inspire creative thinking and new directions in cancer research. The recipient of this award is selected annually by the AACR president. Past recipients include Jennifer Doudna, PhD, Nobel Laureate David Baltimore, PhD, Leroy Hood, MD, PhD, and PICI researcher James Heath, PhD.
Read more about Bluestone and the award in the AACR's press release.