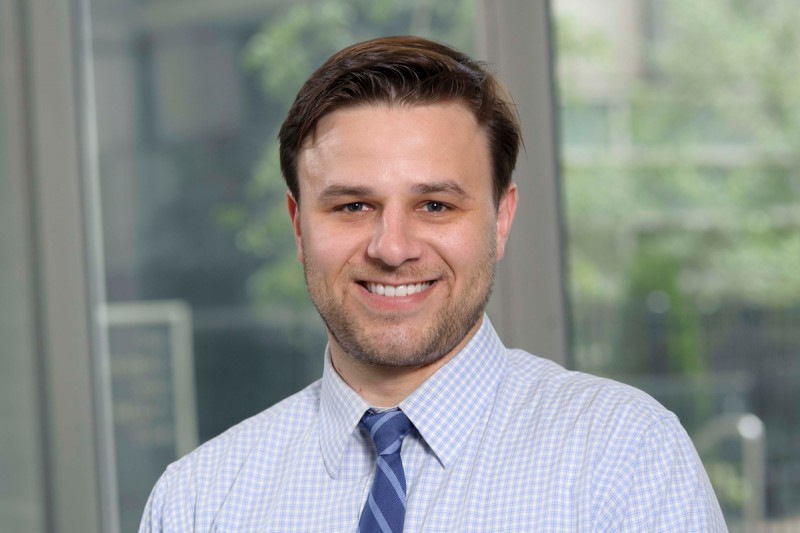 Impact of Baseline Steroids on Efficacy of Programmed Cell Death-1 and Programmed Death-Ligand 1 Blockade in Patients With Non–Small-Cell Lung Cancer
Kathryn C. Arbour, Laura Mezquita, Niamh Long, Hira Rizvi, Edouard Auclin, Andy Ni, Gala Martínez-Bernal, Roberto Ferrara, W. Victoria Lai, Lizza E.L. Hendriks, Joshua K. Sabari, Caroline Caramella, Andrew J. Plodkowski, Darragh Halpenny, Jamie E. Chaft, David Planchard, Gregory J. Riely, Benjamin Besse and Matthew D. Hellmann
Journal of Clinical Oncology, August 20, 2018
Summary of work
Corticosteroids are commonly used in late-stage non-small-cell lung cancer patients (NSCLC) who receive checkpoint inhibitors to control a variety of immune-related side effects such as shortness of breath or fatigue. However, there is evidence to indicate that corticosteroids could dampen the effectiveness of immunotherapy. To investigate further, Parker Institute researcher Matthew Hellmann, MD, reviewed records of 640 NSCLC patients treated with a single PD-1 or PD-L1 checkpoint inhibitor immunotherapy and found that corticosteroid use (of ≥ 10 mg of prednisone or a drug equivalent) was strongly associated with a poorer outcome in patients. The work was done in cross-collaboration between colleagues at Memorial Sloan Kettering Cancer Center and the Gustave Roussy Cancer Center.
Why this is impactful to patients
PICI research scientist Christine Spencer, PhD, explains, "this is the first paper to show that steroid use is indeed associated with poorer patient outcomes in the context of checkpoint immunotherapy." It suggests that clinicians should be cautious and conservative with using steroids before and at the start of PD-1/PD-L1 treatment. In addition, more research needs to be done to study the effect of steroids on other common NSCLC treatments that combine chemotherapy and immunotherapy.