Allison shares medicine's top prize for uncovering keys to regulating immune system, leading to major advancements in cancer treatment
James Allison, Parker Institute for Cancer Immunotherapy director at MD Anderson Cancer Center, addresses reporters in New York City after learning of his award.
James P. Allison, Ph.D., a director at the Parker Institute for Cancer Immunotherapy at the University of Texas MD Anderson Cancer Center, shared the 2018 Nobel Prize in Physiology or Medicine today for his seminal research on the immune system that led to breakthrough cancer treatments called checkpoint inhibitors. The Nobel Committee jointly honored Tasuku Honjo, M.D., Ph.D., of Japan's Kyoto University for his contributions.
"On behalf of all our colleagues throughout the Parker Institute for Cancer Immunotherapy, I congratulate Jim Allison on having been awarded the Nobel Prize in Medicine," said Sean Parker, chairman and founder of the Parker Institute for Cancer Immunotherapy. "Jim's pioneering work in the field of immunology is shaping the future for how we manage, treat and ultimately cure diseases, including cancer. We are deeply honored to have him as a member of the institute. His research and dogged dedication to the field – long before others realized the extraordinary potential there – is transforming the world's approach to treating cancer."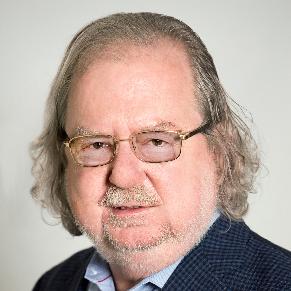 During a press conference in New York following the announcement, Allison said he never expected to win but was elated nonetheless.
"It's every scientist's dream," said Allison. He thanked his son, who first told him the news at 5:30 a.m., and his wife Padmanee "Pam" Sharma, M.D., Ph.D., co-director of the Parker Institute at MD Anderson Cancer Center. Allison also expressed his gratitude to the thousands of patients enduring cancer, and said he remained optimistic that with time scientists will find a way to make immunotherapy beneficial to even more patients.
"I'd like to give a shout-out to all the patients suffering from cancer out there," Allison said. "We are making progress."
Allison's work led to a greater understanding of CTLA-4, a key checkpoint in the immune system that helps regulate the body's response to disease and infection. That research led to the development of multiple immunotherapies called checkpoint inhibitors, which act as a brake on the immune system.
In the early days, few understood much about T-cells, and the thought of immunotherapy – the idea of unleashing to body's immune system to eradicate cancer – was slow to gain acceptance. He remained steadfast, both driven by his own desire to solve the puzzle of cancer, but also to fight back against a disease that had so ravaged his family.
His mother died of lymphoma when he was 10, he said, and her brother had also died of cancer. They had endured radiation and chemotherapy, suffering through it all. During one of his somber moments of reflection, he said, came the revelation about CTLA-4 that would lead to this prize: "Let's disable the brakes."
The first checkpoint inhibitor approved by the U.S. Food and Drug Administration, ipilimumab, has been shown to dramatically extend the lives of many patients with deadly advanced melanoma. Checkpoint inhibitors have now become a first-line treatment for other tumor types, including certain types of lung and bladder cancers.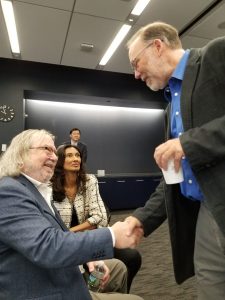 "I'm just thrilled for him, as a friend and as a scientist," said Fred Ramsdell, Ph.D., vice president of research at the Parker Institute for Cancer Immunotherapy and a colleague of Allison's for decades. "It's really gratifying to see that the Nobel Committee chose to award the prize for the fundamental research that ultimately led to a paradigm shift in clinical cancer therapy that has saved so many lives."
The Parker Institute congratulates Dr. Allison for this award and his tireless efforts to save lives and end cancer.
About the Parker Institute for Cancer Immunotherapy
The Parker Institute for Cancer Immunotherapy brings together the best scientists, clinicians and industry partners to build a smarter and more coordinated cancer immunotherapy research effort.
The Parker Institute is an unprecedented collaboration between the country's leading immunologists and cancer centers. The program started by providing institutional support to six academic centers, including Memorial Sloan Kettering Cancer Center, Stanford Medicine, the University of California, Los Angeles, the University of California, San Francisco, the University of Pennsylvania and The University of Texas MD Anderson Cancer Center. The institute also provides programmatic support for top immunotherapy investigators, including a group of researchers at Dana-Farber Cancer Institute, Robert Schreiber, PhD, of Washington University School of Medicine in St. Louis, Nina Bhardwaj, MD, PhD, of the Icahn School of Medicine at Mount Sinai, Philip Greenberg, MD, of the Fred Hutchinson Cancer Research Center, and Stephen Forman, MD, of City of Hope.
The Parker Institute network also includes more than 40 industry and nonprofit partners, more than 60 labs and more than 170 of the nation's top researchers focused on treating the deadliest cancers. The goal is to accelerate the development of breakthrough immune therapies capable of turning most cancers into curable diseases. The institute was created through a $250 million grant from The Parker Foundation.
Contact information:
Shirley Dang
Parker Institute for Cancer Immunotherapy
press@parkerici.org
415-930-4385