Parker Institute scientists at UCLA uncover mutations that help tumors hide from immune system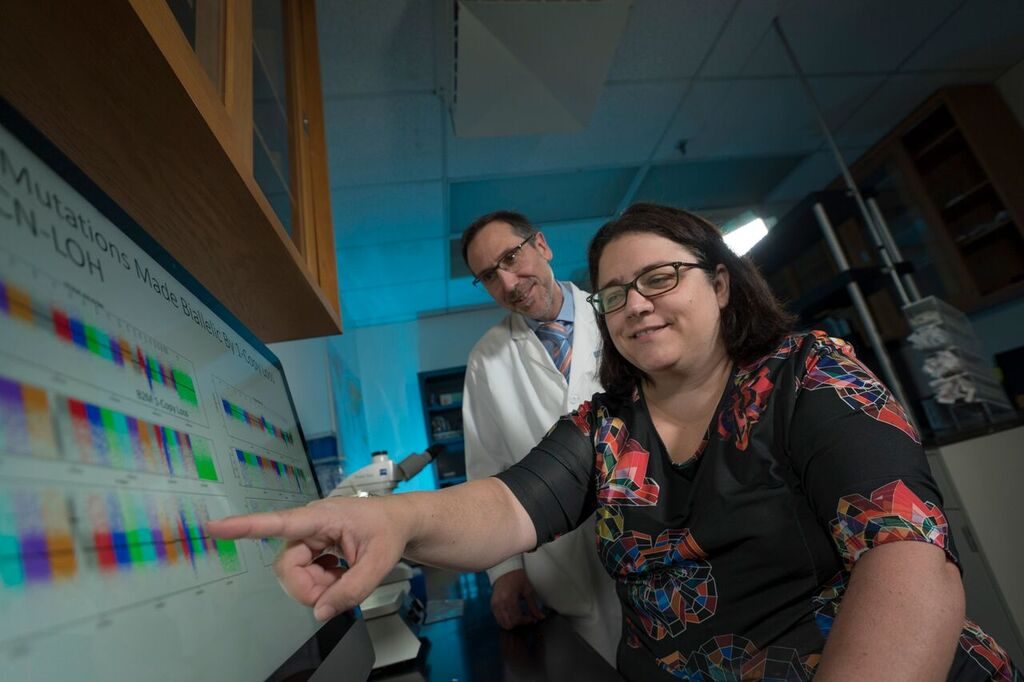 Parker Institute for Cancer Immunotherapy researchers at the UCLA Jonsson Comprehensive Cancer Center have discovered genetic mutations that may explain how some colorectal cancers hide from the immune system, making them resistant to immunotherapy treatment.
The study appears in the June edition of Cancer Discovery, a publication of the American Association for Cancer Research.
Working with investigators at the Broad Institute, Dana-Farber Cancer Institute and  Fred Hutchinson Cancer Research Center, the team analyzed more than 1,200 colon cancers using data from The Cancer Genome Atlas (TCGA), the Nurses' Health Study and the Health Professionals Follow-up Study.
This study is one of the largest of its kind. The sheer size allowed researchers to examine a subset of more highly mutated tumors, known as microsatellite instability-high or MSI-high tumors, in addition to microsatellite stable tumors.
"What was significant is that they identified new genetic clues that explain how certain colorectal cancers are able to avoid being recognized and attacked by the immune system, limiting the effectiveness of immunotherapy," said Fred Ramsdell, Ph.D., vice president of research at the Parker Institute for Cancer Immunotherapy. "The findings also suggest there might be new approaches for tackling colorectal cancer, which remains difficult to treat."
Colorectal cancer is the third leading cause of cancer deaths in the United States, according to the American Cancer Society.
Some of the key findings from the study include the following:
Certain mutations help cancer hide from the immune system: When looking at MSI-high cancers, they found they had a higher frequency of mutations in certain genes such as B2M, HLA and Tap2. These mutations help the cancer avoid immune detection, making it harder for the immune system to eradicate the tumors. They also found that the gene NLRC5 was mutated in 33 percent of MSI-high cases.
Some cancers are innately resistant before treatment: In this study, some tumors  exhibited baseline resistance even before treatment with immunotherapy, according to senior author Antoni Ribas, M.D., Ph.D., Parker Institute for Cancer Immunotherapy center director at UCLA.
Data suggests a new therapeutic target to enhance immunotherapy response: The results also suggest that drugs targeting the WNT signaling pathway, which is vital to cell development, could potentially help make some tumors more susceptible to immunotherapy treatment, said first author Catherine Grasso, Ph.D., a Parker Institute scientist and assistant professor at UCLA.
Daniel Wells, Ph.D., a Parker Institute senior data scientist, is a co-author on the paper.
For more information or to interview experts at the Parker Institute about this research, please contact Shirley Dang at sdang@parkerici.org.