A new op-ed titled "The NIH is in danger of losing its edge in creating biomedical innovations" authored by Parker Institute president and CEO Jeffrey Bluestone, PhD, CEO and president of Dana Farber Cancer Institute Laurie H. Glimcher, MD, and managing director of Bay City Capital and Parker Institute advisor David Beier, JD, was published today in STAT. Read the first few paragraphs, or read the full article here.
The NIH is in danger of losing its edge in creating biomedical innovations
By Jeffrey A. Bluestone, David Beier, and Laurie H. Glimcher
In Ernest Hemingway's "The Snows of Kilimanjaro," the protagonist dies from an infection after scratching his leg on a thorn. That was in 1936, before the introduction of penicillin. It's hard to imagine a world in which every cut had the potential to be fatal, but that's the world our grandparents lived in. Thanks to decades of truly amazing biomedical research, we live in a much safer world today. What's equally exciting is that yesterday's triumphs may pale beside the promise of tomorrow's breakthroughs — if pressures on research funding don't threaten the future of biomedical research.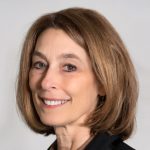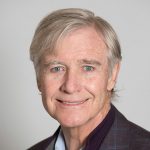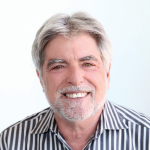 For generations, America has been the world leader in biomedical research innovation. Lately, though, it has been losing its preeminence in discovery to other countries. This not only threatens the creation of new therapies but also imperils an industry that supports more than 300,000 jobs. Declining levels of federal funding for biomedical research, along with inefficient allocation of funds by the National Institutes of Health, are jeopardizing innovation.
At the same time, universities and nonprofit research institutes are experiencing funding cuts at the state level. In some instances, private philanthropy and disease-specific foundations have increased funding for biomedical research, but this is but a small piece of the pie that does not make up for the federal funding shortfall. Charitable giving is not able to fill the gap, and cannot be expected to do that.
This funding crisis comes at a time when we are on the precipice of a revolution in biomedical research started by the sequencing of the human genome and the astounding progress in drug development for some of our most devastating diseases. The 21st century can become the century of biology and medicine by turning more disease interventions into cures and accelerating the pace of basic research necessary to increase health outcomes and life expectancy.
We address these threats with a call for a renewed commitment to federal funding for biomedical research. We suggest ways to reform and bolster the NIH and recommend new steps to integrate public and private research, including bringing together the biomedical research establishment and change-oriented philanthropists.